THIN FILM CIRCUITS ON CERAMIC SUBSTRATES
---
A production manufacturing line of Thin Film Technology, give us the possibility to design, realize and supply to our customers a complete range of circuits for microwave applications as well as hybrid integrated circuit.
The circuits can be supplied on ceramic substrates as Al2O3, AlN , Quartz other high dielectric constant substrates (e.g. Barium Titanate)
A range single layer capacitors are manufactured as well in the same production line.
---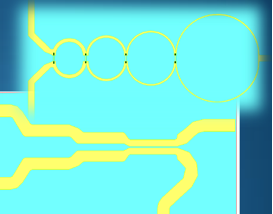 ---